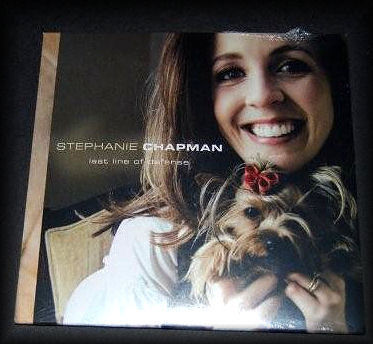 Last Line Of Defense CD - $15

Now you can have a copy of this CD Stephanie Chapman has graciously donated to Yorkie Rescue to help us raise funds to help care for their medical expenses. Just click on our Order Form to place your order now!
Click here to play This Song!
ALL donations are needed $25, $50, $100. All donations will go into our general fund to help us take care of more medical needs of some of these little yorkies. If you donate more you will receive a donation receipt for your taxes. Thank you for supporting this Fund Raiser.





---
The doors open, come on in, take a look around...

All Money Generated from this site goes to the Yorkshire Terrier National Rescue Inc.

All items in the Yorkie Rescue Angel Boutique are ©YTNR



Pets really like to snuggle-up when they sleep. Especially on our Snuggle Beds and Snuggle Balls. Your cat or dog will plop himself down on the Bed or Ball and may never want to get up! Cushiony, soft, like nothing you've ever felt before, our Snuggle Balls mold to your pet's body, and re-adjusts every time he moves.

Please understand YTNR maintains high standards of excellence in how we rescue our little yorkies and to the merchandise we offer to you to help us raise funds for our sometimes very high medical expenses. The items offered in our Boutique are made with the highest quality fabrics that are available, by our volunteers and people that support our cause. You may find a similar item for less but YTNR's quality can not be matched.
Thank you for supporting our efforts, without you and 800+ dedicated volunteers we could not do the work that we are doing to help these little dogs.
Mary Elizabeth Dugmore
President



Please use the online ORDER FORM HERE to help in ordering. It will open in a new window so you can easily jump back and forth from the store items to the form while placing your order. Be sure to put down the product name and quantity of them you are ordering.

Shipping and handling on all products:

Orders are shiped via UPS Shipping (2 to 3 day) starting at $11.00 and will range in price according to the weight of your order.


A Total will be calculated for you after you order, and we will notify you of your total.
Express Shipping is available for an additional charge. Please let us know if you want Express Shipping.