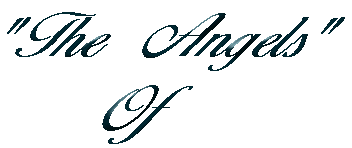 May the angels keep you till morning
May they guide you through the night
May they comfort all your sorrows
May they help you win the fight.

May they keep watch on your soul
May they show you better ways
May they guard you while you're sleeping
May they see you through your days.
May they show you new hopes
May they still your every doubt
May they calm your every fear
May they hear you when you shout.
May the angels keep you till morning
More than this I cannot pray
And if the angels ever fail you,
Then may God be there that day.
~author unknown~



Yorkshire Terrier National Rescue is pleased to announce the establishment of a special fund dedicated solely to granting monetary aid for Yorkshire Terriers in need of liver shunt surgery.

With liver shunt disease becoming more and more prevalent in our beautiful breed, the Yorkshire Terrier National Rescue Liver Shunt Fund will make it possible to help candidates that require corrective liver shunt surgery. Your support will give a chance to those yorkies whose families are struggling to meet financial demands or cannot afford the surgery at all. Contributions to the Liver Shunt Fund will be administered directly to the veterinarians performing the surgery. We urge you to consider helping us meet the growing needs in our beloved breed.
For a cause so close to our hearts, we are making an appeal for you to become an Angel of the Yorkshire Terrier National Rescue Liver Shunt Fund.
Each $100 contributor will be known as a Liver Shunt Fund Angel and will be listed below, and collectively each Angel will be helping us reach our goal to provide another miracle, for another yorkie, for another chance.
All other donations are welcome.
Dr. Tobias Angel Fund Update Information


For He shall give His angels charge over thee to keep thee in all thy ways.
Psalm 91:11
Our Angels
For Aria's Medical:
Mary Jane Sanders, Helen Burton,Kathryn Schuller, Rochelle Tracey, Doris Wooten, Antoinette Lowery, Donna Poole, Barbara Buechele, Rachel Speidel, MaryElizabeth Dugmore, Paula Fonseca, Julie Gedro, Lucy Hall, Julaine Owens, Amalia Spaulding, Patricia Lynagh-Kushnir, Amy Flynn, Lynn Garcia, Akiko Ujiie, Karen Sargent


For Kimmie's Medical:
Nikki D Goldstein
For Viva's Medical:
Nikki D Goldstein
For Peanut Medical:
Nikki Goldstein, Kathryn C Schuller, Vera Rangos, Onna Villanueva, Michael Catanzaro, Cheryl Scrupski, Antoinette Lowery, Mary Elizabeth Dugmore
Sherry L Miller in memory of Shadow
Donation on behalf of Debby Malloy from Allen Babcock Dog & Cat Rescue, Inc.
Gabriella & ButterFly Kisses/Sirena for Amora Dora & Dante
Mary Jane Sanders, Marygrace Coneff, Kary Regallis, Bonnie Medina, Katharine Marder, Tony Medina, Vicki Nannizzi, Paul Sherman, Betty Jo Williams,
Julie Morrisey for Yoda's Medical, Barbara Buechelle in memory of Dixie
Laura DeGraar Donation to Liver Shunt fund in honor of our little yorkie, Tally, who had successful liver shunt surgery in 2012
For Amora Dora and Dante's Medical:
Betty Jo Williams, Mary Elizabeth Dugmore, Antoinette Lowery, Paul Sherman
For Max Medical:
Dorina Aldo, Barbara Perrette, Priscilla Bryars, Dianah Mathis, Helen Marlowe, Julaine Owens, Lydia Clark, Tamara Canero, Janis Kuykendall, Antoinette Lowery, Verena Snyder, Sherry Miller, Barbara Buechele, Marlyn Cole, Dr. SB Gooljar, Alan and Karin Nakashima
For Buddy Medical:
Priscilla Bryars
Arlene Gilbert - Honoring Evelyn & Harold on what would have been their 74th wedding anniversary Oct. 1.

Liver Shunt Fund for Wynce:
Rosemarie Ellison, Darlene Kanuch, Helen Tomkins, Pieter Vermeulen, Peggy Pittman-Munke, Kathryn Schuller, Priscilla Byars, Janis Kuykendall, Antoinette Lowery, Mark Hogan, Amalia Spaulding
In Memory of Mai - Lea, Bob, Bobby, Heather, Tim, Hailey, Colin and George
FOR WALTER:
Linda Davis, Bia Fernandes, Chris Bault, Elise Smith, Amalia Spaulding, Betty DeAcetes, Cynthia Reimer, Anonymous Donor, For Troy and Kelly's Medical: Cheryl Geary, Mary G. Perini, Janis Kuykendall, Antoinette Lowery, Kathy Harper, Arlene G. Gilbert, Sujata Gooljar, Rosemarie Cunningham, Patricia Kushnir, Julie Gedro, Elaine Leshnowe, Sandra Flolo
Patricia Blackmon, Betty DeActes, Suzanne Ditsler, Priscilla Byars, Vicki Gilfix, Paula Scott, Stephanie Slack, Sharon Hansen, Lucy E Hall, Michelle Chandler, Lydia Clark, Julia Culp, Patricia Blackmon, Carla Chamberlain, Lisa Marie Turano, Corrine Ellison, Julaine Owens, MaryElizabeth Dugmore, Pam Mindt, Jahn Levitt, Michele Dawn, Alka Bhatia, Heather Peterson, Jackie Wolfe, Adriana Hernandez, Frank Kruppert, Sherre Jordan, Corrine Ellison in memory of Connie Wells, Carlyn Clement for Chanel, Mary Elizabeth Dugmore for Chanel, Kathryn C Schuller, Peggy Banks, Lisa King, Shannon Conklin, Debra Hammond, Betty Deacetis in Memory of ME's Dad, Kathleen Gottlieb, Michael Owens, Linda Morgan, Haya Qureshi, Michele Dawn, Arlene Gilbert, Dianne Klinger-Witmer, Ruth Ward, Patricia Johnson, Deborah Malloy, Tommy Marder, Vicki Gilfix, Antoinette Lowery, Jennifer Rainey, Lynna Fisch in Memory of Bijoux, Ms. Ann Reynoldsin honor of Rocky who they transported to us to help. Arlene Gilbert In memory of Jack








Your Angel contribution is tax deductible.
Please make checks payable to:
Yorkshire Terrier National Rescue, Inc.
Liver Shunt Fund
c/o Mary Elizabeth Dugmore
1065 Lewis Road
Chapmansboro, TN 37035


You may also contribute by PayPal:





© 2017 / YTNR Liver Shunt Fund