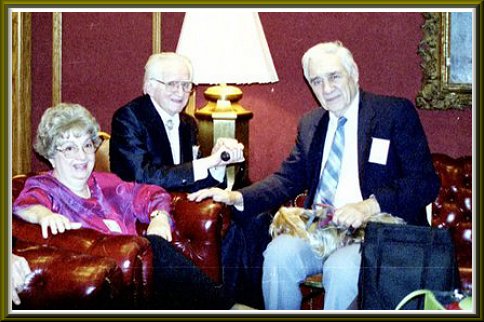 Terri Shumsky, was an AKC approved Judge for Yorkshire Terriers and a breeder of toy dogs for over 30 years. She will long be remembered in the most part for the time of her life that she waged the war on Liver Shunt in Yorkshire Terriers and other small breeds. She dedicated the last years of her life helping raise funds for victims of this dreadful genetic defect.

The Yorkshire Terrier National Rescue, Board of Directors, along with our Liver Shunt.com web page, embraced Terri and John Shumsky and their mission to combat liver shunt. At our 2001 Yorkie Ball in St Louis, Terri brought her fund raising efforts and the Fanny May Liver Shunt Fund under the umbrella of our 501 (c) (3) organization where it remains today continuing the work that we promised to protect long ago.
Yorkshire Terrier Lovers from around the world have banded together to protect and continue the work that Terri worked so hard on. We have received letters and pleas for information on where they could donate funds in honor of her memory.
The YTNR Liver Shunt Fund continues to help financially stressed pet owners in obtaining the best possible care, when their Yorkies are diagnosed with this often fatal genetic disease. Too many people find themselves living the nightmare of discovering that the darling and precious baby they have come to love also comes with this terrible genetic defect. It is a heart breaking and expensive discovery and still not all too well known in the veterinary medical community. This Fund is constantly in need of donations to continue helping yorkies who need life-saving surgical care that is beyond the financial resources of their loving owners.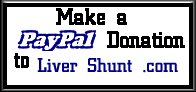 The Angel Fund at The University of Tennessee supports the work of Dr. Karen Tobias, DVM, and her search for the genetic answer for this birth defect. Yorkshire Terrier National Rescue has supported this Fund in the hope of enabling Dr. Tobias' genetic research project to continue its work. In addition to her important work with YTNR, Dr. Tobias strives to educate both the public and the veterinary community about this condition. Along with various other grants and donations, the Angel Fund continues to support a very special Yorkie Angel, Karen Tobias, in her work.

The Terri Shumsky Fund for Yorkshire Terriers
Yorkshire Terrier National Rescue has established a permanent endowment fund in loving memory of Terri Shumsky, honoring her everlasting devotion to the welfare of the Yorkshire Terrier breed. Annual grants from The Terri Shumsky Fund for Yorkshire Terriers are given out to help Yorkshire Terriers in need and to support studies and research projects that will benefit their well being long into the future.

If you would like to make a contribution in memory of Terri, you will be helping the principal grow forever, and in turn be increasing the annual grant amount gifted to the care of Yorkshire Terriers.
Your tax deductible contribution may be made payable to:
The Community Foundation of Middle Tennessee, Inc.
3833 Cleghorn Avenue #400
Nashville, Tennessee 37215-2519
Please make a note that your contribution is for:
The Terri Shumsky Fund for Yorkshire Terriers


Terri Shumsky always recognized that the battle against Liver Shunt was a two pronged attack ~ helping the yorkies suffering from the disease now and supporting research that will some day eradicate this awful condition.
At the 2001 Yorkie Ball, YTNR awarded Terri Shumsky its first Lifetime Achievement award (along with co-recipient, Bill Wynne), honoring her for commitment and dedication to the Yorkshire Terrier breed. YTNR is proud to continue Terri's mission through the Fanny Mae Liver Shunt Fund and the Angel Fund. Through donations and support, Terri's legacy shines like a beacon of hope to those pets and their owners who find themselves innocently in need of assistance and to financially assist in needed medical research so liver shunt can be eliminated forever.
Come to our site below and see the work we have done, or learn more about Liver Shunt.



© 2016 / YTNR Liver Shunt Fund