Update: 5/16/2014:
Taylor had a very long surgery yesterday, the orthopedic surgeon had a very hard time realigning the bone but they got it and he is in recovery and we expect him to come home soon.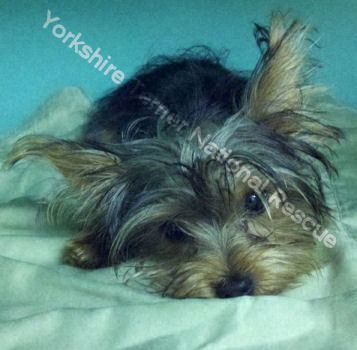 5/15/2014
Taylor is a 5 month old Yorkie that was surrendered to Yorkshire Terrier National Rescue yesterday. He was a Mother's Day gift but had a freak accident and fell less that a foot and fractured the lateral condyle of the humerus. His military parents could not afford the surgery estimated to be $3000 or more depending on the what they find when they operate on him this morning at the University of Tennessee Veterinary Hospital. He needed to have an Orthopedic Surgeon repair this fracture. Any donations small or large will help us cover his expenses. Thank you for supporting the work we are doing to help these little dogs we all share a love for.
Any donations to help pay for his medical will allow us to help another dog in need. Thank you for your donation.