Links to our other sites:
Livershunt.com
Collapsing Trachea
Dinks Memorial Fund
Puppymills.com
Legg Perthes
Yorkie Encephalitis
Join our AngelsandSupporters list!
Sign up for Yorkie Spice List
Yorkie Spice Pages



©2017 / YTNR
All graphics and information on these pages belong solely to YTNR.
Please don't copy or remove anything from these pages.
Web design by Laura Graphic Creations
Teddy's Special Story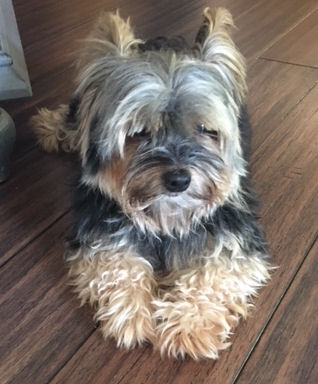 November 6, 2017:

Teddy was surrendered to the rescue after he had a seizure and blood work indicated a possible liver shunt. As his owner couldnít afford the surgery she got in touch with the rescue to get him the help he needs. Teddy has already been to the University of TN where a scintigraphy was performed. It was good news for Teddy when no shunt was found which means no surgery. Teddy will now need further testing to find out why his liver values are so high. That all comes at a price. If you can find it in your heart to help Teddy your donation, no matter how much would be greatly appreciated. Letís give Teddy a wonderful Christmas gift of finding out how we can help him so we can find him the perfect forever home.
Any donations to help pay for his medical will allow us to help another dog in need.


You may donate money here to help replenish funds for future Surgeries:
Contributions for additional medical expenses are welcomed and appreciated. You may make a donation to Yorkshire Terrier National Rescue her by Paypal


or mail a check to:
Yorkshire Terrier National Rescue, Inc.
c/o Mary Elizabeth Dugmore
1065 Lewis Road
Chapmansboro, TN 37035