Update 2/13/2015
Viva is 1 year old now and weighs 5 pounds. Viva came into rescue in a pitiful condition. She only weighed 3.5 lbs. and her coat was matted and lifeless and she was very scared of people.
She had Liver Shunt surgery July 2014.
She was still having seizures after the Liver Shunt surgery, her 3 month retest of her bile acids were still not normal and again at 6 months the bile acids were even higher. YTNR recently took Viva to the University of Florida Small Animal Veterinary Services to find out if she more surgery would help. The tests and ultrasound seemed to indicate the constrictor installed in the original surgery didnít correct the problem. Viva is scheduled for her 2nd surgery next week. She could use your prayers for her 2nd surgery to correct Viva forever. If all goes well Viva would live the rest of her life as a "normal" girl and could be ready for adoption soon.
If you can find it in your heart to donate to help this little girl it would be greatly appreciated, any amount will help us to save Viva. To date we have spent over $2600, at this time the Doctor is not sure what the cost of the second surgery will be, it will depend on whether there are any complications due to the second surgery.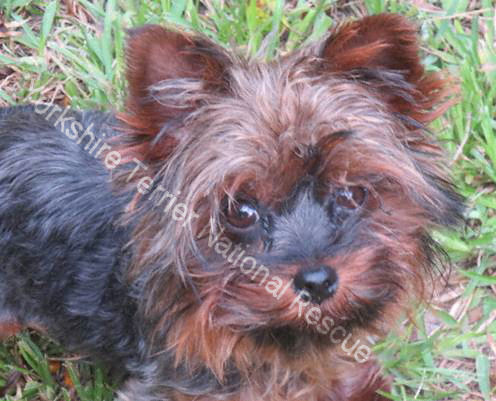 11/30/2014
Viva is a liver shunt little girl who is recovering from her surgery and almost ready to find her forever home. Our liver shunt fund is in desperate need of donations. Thank you for supporting the work we are doing for these little dogs.