People Clothing, Shoes, & Other Items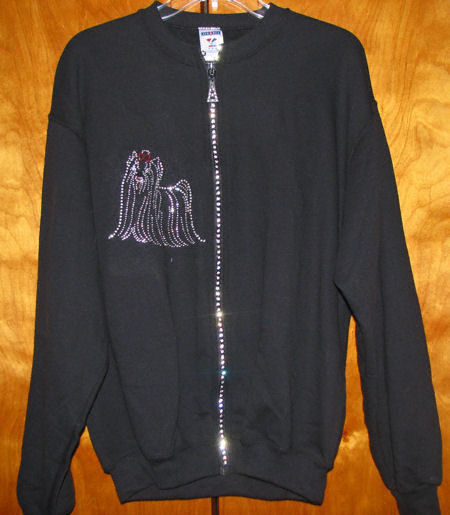 YTNR Crystal Zipper Shirt - $70.00

You will be the envy of all Yorkie lovers in this beautiful Sweat Shirt with a Swarovski Crystal Zipper along with a Swarovski Crystal Yorkie.


50% Cotton--50% Polyester
Sizes: Small, Med, and Large.
Colors: Red, Green, Pink, Light Blue, Brown
Special orders for XL, XXL and other colors
Allow 4 to 6 weeks for special orders. Insurance available for $10.00

YTNR T-Shirt - $36.00 includes Shipping

Our beautiful T-Shirt will help us raise the much needed funds for our sweet innocent rescues that need medical assistance.
Please help us save the abandoned/surrendered Yorkies and spread the word about our organization by purchasing this T-Shirt. Only USA shipping.
Small, Medium, Large, X-Large, XX-Large and XXX-Large.
We very much appreciate your support.



Christmas Apron - $35.00

Picture yourself in this adorable apron Christmas day; milling around the kitchen cooking your fantastic Christmas meal.
When Christmas is over the apron is reversible to wear for the rest of the year.
2 Available


© 2016 / Yorkshire Terrier National Rescue
Please do not remove anything from this page without permission from YTNR.