Yorkie encephalitis

This page is dedicated to a very special little Yorkie, Daisy! Please read her story here:



Please make your donation payable to:

or mail a check to:


Yorkshire Terrier National Rescue, Inc.
Yorkie Encephalitis
c/o Mary Elizabeth Dugmore
1065 Lewis Road
Chapmansboro, TN 37035
We thank you for wanting to help support our organization in this very special way.

---
Guidelines for you and your veterinarian:

Unfortunately, small breed dogs such as the Yorkshire Terrier are susceptible to diseases that cause inflammation of the brain and / or spinal cord. The formal names for these diseases include granulomatous meningoencephalomyelitis (GME), necrotizing meningoencephalitis (NME) and necrotizing leukoencephalitis (NLE). NLE is probably the most common of these disorders seen in Yorkies but GME and NME also have been reported. These diseases can cause behavior changes, seizures, circling, blindness, difficulty walking, coma and death. We do not know exactly what causes these diseases. We also do not know the best way to treat these diseases, although a lot of treatment advances have been made in the past decade. Tests such as magnetic resonance imaging (MRI) and cerebrospinal fluid (CSF) analysis are helpful in diagnosing these disorders but there is no way to determine with accuracy if a dog has one of these diseases except to evaluate the brain tissue of dead dogs. These are devastating diseases and it is very important that we continue to try to learn more about them. Currently, Dr. Scott Schatzberg (Emergency and Specialty Center of Santa Fe), Dr. Renee Barber (University of Georgia College of Veterinary Medicine) and Dr. Matthew Huentelman (The Translational Genomics Research Institute) are studying the genetics of NME in the Pug, Maltese and Chihuahua and plan to expand to study GME and NLE in these and other breeds (including Yorkies) the future. To do this, they need samples from Yorkies that have been diagnosed with encephalitis as well as samples from older healthy Yorkies. If your Yorkie has been diagnosed with GME, NME, NLE or an unknown form of encephalitis and you are interested in participating in this on-going research, please work with your veterinarian to complete the forms on this website.
If your Yorkie has died or will likely be euthanized, please see Form 1 and Form 3.
If your Yorkie is alive and being treated for encephalitis, please see Form 2 and Form 3.
**IMPORTANT: If you have a healthy Yorkie and are interested in contributing to our research efforts, please consider having your pet donate a DNA sample. We are always looking for healthy control dogs and these samples are critical to the research efforts. If you are interested, please see Form 4.
We recognize how devastating the diagnosis of encephalitis can be and it has been our goal to support and fund research so that we can see an end to this terrible disease. We thank you for your interest in participating in our research at this most difficult time.



---


Help support our other Funds: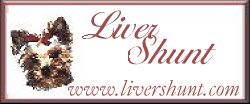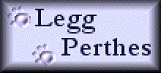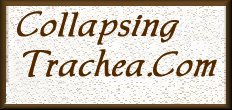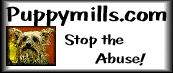 © 2012 / Contact us at Yorkshire Terrier National Rescue
All graphics and information on these pages belong solely to YTNR.
Please don't copy or remove anything from these pages.

Yorkie Encephalitis is a Fund of Yorkshire Terrier National Rescue, Inc.
We are a 501(c)(3) organization and all donations are tax deductible. A receipt will be sent.
Thank you for your support.

This page was created by