Links to our other sites:
Livershunt.com
Collapsing Trachea
Dinks Memorial Fund
Puppymills.com
Legg Perthes
Yorkie Encephalitis
Join our AngelsandSupporters list!
Sign up for Yorkie Spice List
Yorkie Spice Pages



©2019 / YTNR
All graphics and information on these pages belong solely to YTNR.
Please don't copy or remove anything from these pages.
Web design by Laura Graphic Creations
2019 YTNR Guardian Angels



Guardian Angels are thought to be spiritual beings that assist people here on Earth in various ways. Whether there is one angel per person, one angel for several person or several angels for one person is open to question. But whether you believe in them or not, or whether you want one or not, believers insist that you do have a guardian angel. You can be a guardian angel - to a rescued Yorkshire Terrier. Many people have a deep love for Yorkshire Terriers. Some of us help by adopting, fostering, raising money for rescue, baking, sewing or donating our time to help these little rescues that come to us. If you have wanted to help but have not been able to foster, or adopt, or donate your time - Now you can help too!!


Your donation will help to pay some of the medical expenses of our rescued Yorkies, and your name will appear here on our Guardian Angel webpage!!!!! For any donation, you can become a YTNR Guardian Angel.
CLICK HERE TO SEE Previous YEAR'S ANGEL'S!



Types of Angels and Donation Amounts:


Zadkiel
(Angel of Prayer)- $500 & up



Stars of Gabriel
(The Angel of Mercy) - $100 to $499



Stars of Ionel
(The Archangel of Health/Healing) - $50 to $99


Stars of Aftiel
(Angel of Twilight) - $1 to $49

Donations can be made through Paypal below or sent to:
Yorkshire Terrier National Rescue, Inc.
c/o Mary Elizabeth Dugmore
1065 Lewis Road
Chapmansboro, TN 37035



You make a donation through our secure PayPal.



See our Angels below: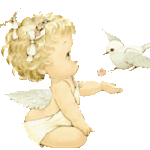 Zadkiel
(Angel of Prayer) - $500 & up

Christine Seitzinger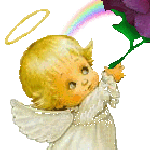 Stars of Gabriel
(The Angel of Mercy) - $100 to $499

Pieter Vermeulen
Louis S Ruggiero
Karen Roff
Karen Whinnery
Perpetua Phillips
Lisa Ellison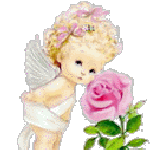 Stars of Ionel
(The Archangel of Health/Healing) - $50 to $99

Barbara Lhota and Lisa Herceg
Nancy Ann Nicoulin
Jessica Damisch
Francesca Simons
Patti Kushnir
Corrine Ellison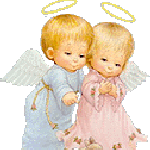 Stars of Aftiel
(Angel of Twilight) - $1 to $49

Jim Petrus
Leonor Abbott
Steve Martini
Michael Connolly
Barbara Christian



2019 Contributions by Category
January Contributors

General Fund Unrestricted:
Louis S Ruggiero in memory of Pipsqueek
Jessica Damisch in Memory of Andy
Karen Roff in memory of PeeWee
Karen Whinnery in memory of Fenway
Patti Kushnir in memory of my beautiful Eleanor
Perpetua Phillips in memory of Andy
Michael Connolly, Nancy Ann Nicoulin, Lisa Ellison, Barbara Christian, Corrine Ellison in memory of Hannelie's little Andy.
General Fund for Mr. Chewy:
Francesca Simons

******************************************************************

February Contributors

General Fund Unrestricted:
Karen Roff in memory of PeeWee
Pieter Vermeulen in memory of Andy
Barbara Lhota and Lisa Herceg
Christine Seitzinger, Steve Martini
******************************************************************

March Contributors

General Fund Unrestricted:
Jim Petrus in Memory of Dempsey Parker
Leonor Abbott

******************************************************************